The situation facing refugees and migrants continues to be a matter of huge global concern. While the issues are many and complex, the Diocese of Canterbury is committed to showing compassion to those forced to flee their countries as well as the communities they join.
Kent Refugee Project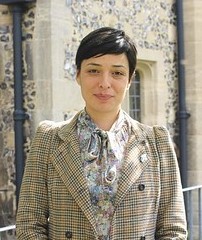 As a diocese, we have been keen to develop a long-term and meaningful response to the issues surrounding refugees and migrants.
In 2016, the diocese appointed Domenica Pecoraro as our Refugee Projects Officer. Domenica builds partnerships aimed at deepening understanding across communities and helping them to grow in solidarity. Domenica seeks to strengthen joint ventures with service providers, statutory organisations and civil society, working with refugees and asylum seekers. She also works with parishes, community groups and schools to raise awareness and positive understanding of the challenges refugees and asylum seekers face and means of involvement. We offer resources to support refugees and asylum seekers, as well as, designing, fundraising, and delivering social cohesion projects.
Get in touch with Domenica via email or call 01227 459401.
New Projects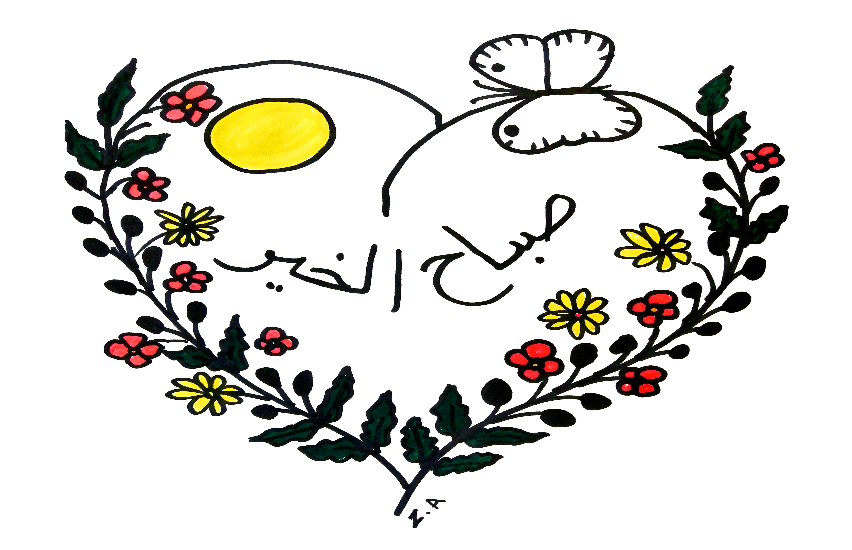 Peace Together is a project that brought people closer through art. It offered a safe space for refugees and the local community to connect through online workshops.
The pilot project was delivered by Anna Ray and Domenica Pecoraro in partnership with Canterbury Welcomes Refugees and Canterbury City Council and was funded by Counterpoint Arts. Domenica and Anna will be continuing the project with a younger group in Autumn 2021 and Spring 2022. Email Domenica for more details.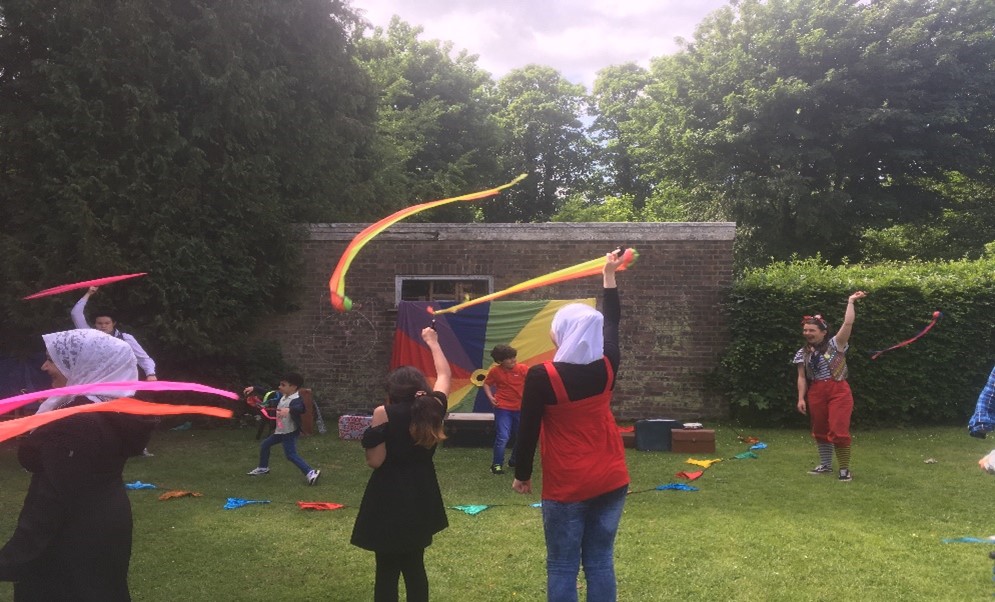 In June 2021 we had the opportunity to organise a fun day for refugee children and their families at St Mary Bredin Church in Canterbury.
The Flying Seagull Project bought joy and a renewed sense of normality to vulnerable families. Thanks go to SMB Church, Canterbury Welcomes Refugees, CCC and the Kent City of Network for support.
Myth-busting Refugee Issues
Myths around migration are common and it is difficult to navigate where misconceptions end and facts begin. If you are looking for clarity, then look at our new myth-busting guide here.
Asylum Seekers Appeal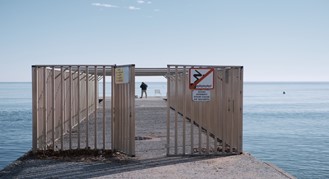 Thank you so much to all who donated to our Napier Barracks Amazon Wish List so far. We have updated our list with more items so please donate if you can here.
We gave all that had been donated to Charlotte who volunteers for a community group called Napier Friends. They are providing face to face and online English conversation classes to asylum seekers there.
We are now asking for donations of small suitcases for Care for Calais. These are in high demand for people leaving the centre for their belongings.
Community Sponsorship
Why get involved in Community Sponsorship? Why not?!
Our Diocesan Refugee Officer is part of Canterbury Welcomes Refugees, a community organisation led by volunteers. They are committed to bringing another refugee family to Canterbury through the Government's Community Sponsorship scheme. The first refugee family arrived in Canterbury in November 2019 and we are working closely with a variety of statutory and non-statutory bodies to prepare a warm welcome to the second family. There are a number of items needed to furnish the house - if you can help with any items from our list please contact us.
In 2019 Domenica was elected to be part of the Community Partnership Council, to represent the views and concerns of the diversity of Community Sponsorship groups and to provide advice to stakeholders and decision makers on the future development of the scheme. Find out more and get involved here. In 2021, in response to the New Plan for Immigration, Domenica helped to draft the Council's open letter for the attention of the Home Secretary. The letter was signed by more than 60 Community Sponsorship groups and other supporting organisations.
Syrian Vulnerable Person Relocation Scheme (SVPRS)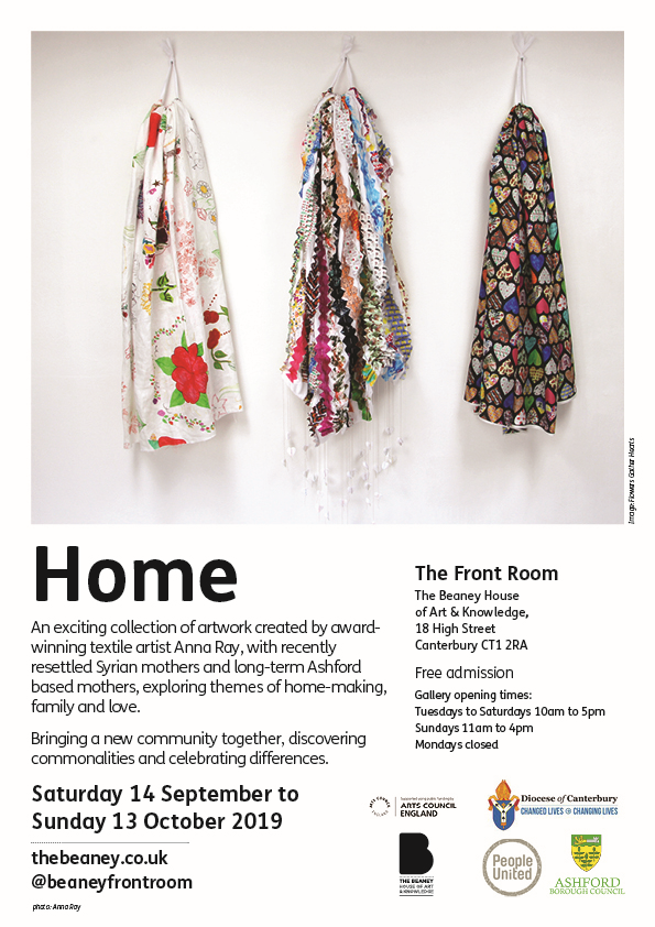 With the 'Home' Project, the Diocese of Canterbury took a fresh approach working with refugees arrived in our region through the SVPR scheme. "Home" was a community cohesion project that brought together newly-arrived Syrian refugee mothers with mothers, their families and the wider community who are long-term residents of Ashford, Kent. The project, delivered between April and November 2018, was designed by the Diocese of Canterbury.
The Diocese also secured £15,000 from the Arts Council. The project was delivered in partnership with textile artist Anna Ray, Ashford Borough Council, and arts charity People United. Encouraging a sense of belonging for both refugee and local women involved, and would support social cohesion through artistic and human connections. The project asked questions such as what makes a place a home after forced displacement and in changing communities? Participants shared stories across borders and commonalities though textile arts overcoming language and cultural barriers. ''Home'' explored participant's unique universe of sense making to depict the universally need to feel at home wherever we are.
The Home project in numbers:
196 participants
Audience (in person) 1,000
Audience (broadcast, online, in writing) 157,121
Check out this film about the Home project by artist Anna Ray.
Schools of Sanctuary
Our Kent Refugee Officer delivers free workshops to primary schools in our Diocese, and provides support to those who would like to be awarded Schools of Sanctuary. In 2019, we worked with more than 1,500 pupils from seven primary schools across East Kent. Find more here.
Kent Syrian Families Stakeholders Meeting
Established in February 2017 and convened by the Diocesan Refugee Officer, members meet on an ad hoc basis to discuss and liaise on matters arising. The meeting is attended by 30 key stakeholders in the Kent region, including local government, NGOs, faith groups and civil society. We met twice during 2018.
Hello Calais
Together Kent has been supporting the Diocesan Refugee Officer in bringing artwork from the Secours Catholique day centre for migrants and refugees in Calais to schools in Kent. Our Refugee Officer works with primary school age children to help them respond with artworks of their own which are taken back to Calais on Friday the 27th of September 2019, for display at the centre. The children's artwork consists of thoughts and poems as well as drawings and helps them to empathise with those in Calais. Find out more here.
East Kent Network of Sanctuary
As part of our involvement in the City of Sanctuary Movement, we were honoured to organise acclaimed international pianist Margaret Fingerhut's concert in Canterbury in June 2019. Margaret performed a very special concert at St Gregory's Hall of Music in Canterbury, to raise awareness of refugee needs as well as to collect funds for City of Sanctuary refugee groups. Through music and words, Margaret told the story of some of the many composers who were forced to leave places they considered home. All the proceeds from the concert went towards Canterbury Welcomes Refugees to sponsor a refugee family through Community Sponsorship. Find out more here.
Northern France Project
A joint partnership between the Diocese in Europe, the Diocese of Canterbury and the Anglican mission agency USPG (United Society Partners in the Gospel). The partnership is a response to the growing challenge of rising numbers of migrants around the Channel ports in Northern France. This area is served by the Church of England's Pas-de-Calais Chaplaincy, and the project reflects the need for a more co-ordinated approach to care for and support migrants and their families – on both sides of the English Channel.
Find out more