Our newsletters are designed to bring you the latest information and events, straight to your email inbox. We try to keep it short and sweet (though, occaisionally we can't help but get carried away with a great story or a brilliant opportunity). Check out the mailings below and click the links to sign up to whatever suits you.
And if you've got any feedback on any of our mailings - or suggestions of things you'd like us to include in future - please don't hesitate to get in touch.

A weekly mailing aimed at clergy, office holders and volunteers - suitable for anyone who wants the latest news and events from across our diocese. As the title suggests, we aim to keep it brief and include just a handful of helpful and interesting items each week. Sign up here.

Mailings from Bishop Rose, focusing on guidance that parishes need to support church and community life (including Coronavirus guidance, as necessary). Emails will be sent out approximately once per month - more frequently if there is urgent information to share. Sign up here.

Your one-stop shop for all the latest training news and events for lay and ordained ministry. A termly mailing to make sure you don't miss out on a chance to grow and deepen your skills and ministry. Sign up here.

Safeguarding is everyone's responsibility - and we all need to work together to make our churches safer places for everyone. This mailing will keep you up to date with all our upcoming training opportunities, as well as the latest national guidance and legislation. Sign up here.

Get our monthly Calendar of Prayer straight to your inbox, helping you to pray with and for our churches and communities - as well as for people of faith around the world. Complete with gorgeous cover illustrations by Primrose Northrup. Sign up here.

Launched in September 2020, All Things Bright & Beautiful alternates as a monthly blog and a digest of environmental news, campaigns, hints, tips and hope. Sign up here and check out an archive of past editions here.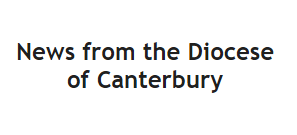 Official news releases from the Diocese of Canterbury - press releases about good news stories and big issues affecting our lives and the lives of others. Sign up here.

All manner of comings and goings around into and out of our diocese - announcements of new appointments, retirements, licensings and deaths. Sign up here.

Hear the latest news and guidance from our finance team. Sign up here.

Quarterly update from the Communities and Partnerships Team that brings you news from our work with community engagement, environmental and social justice around the Diocese of Canterbury. This mailing will keep you up to date with the latest projects from the team including information about migration and asylum, debt, hunger, homelessness, modern slavery and exploitation, the rehabilitation of ex-offenders and rural justice. Sign up here.

Want a monthly email full of resources from our Children and Young People team? Sign up here.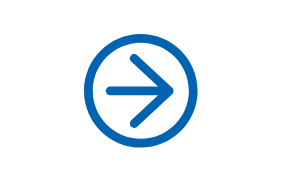 Sign up here to receive updates on how Changing Lives Conversations is being used by parishes across the diocese. Sign up here.