Bishop's Adviser for Black, Asian and Minority Ethnic Affairs
Revd Beatrice Musindi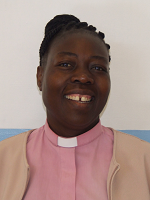 Currently working as Managing and Anglican Chaplain at HMP YOI Rochester and Permission To Officiate at St Andrew's Church, Broadstairs.
I advise the Bishop and the whole diocese about the needs of BAME members of our communities. I also assist in fostering a culture in the diocese where racism and exclusion are challenged and called out. To identify, monitor and take forward concerns of BAME communities as well as networking and representing the diocese at national and local BAME events.
Email Beatrice or call (home) 01843 579945 and (work) 01634 803254
Bishop's Adviser on the Deliverance Ministry
Rev Canon Dr Steve Lillicrap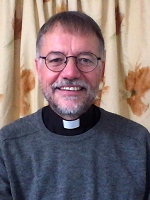 Parish Priest in the Benefice of Kingsdown, Creekside and High Downs and prior to my ordained ministry I was a full time medical General Practitioner.
As a Bishop's Advisor on the Deliverance Ministry I lead the small team of Advisers who are available to give advice in this area of the Ministry of the Church, across the Diocese of Canterbury. That advice may be a conversation but we are also available to come and visit a place or someone, alongside the local minister, should that be required. This ministry, which is Christ's ministry, brings the resources of priestly ministry and my medical background together.
Email Steve or call 01795 522510
Bishop's Adviser on LGBT+
Samuel Keeler-Walker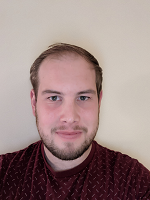 Lay Reader at St Martin and St Paul's, Canterbury, and an organ tuner for Harrison and Harrison Organ Builders.
My role is centred around working with the Bishop and the diocese as we seek to provide pastoral care and information to LGBT+ people, and their friends, families, and ministers. We have recently set up an LGBT+ Chaplaincy to deliver this. Information about the chaplaincy can be found here
If you need any help or information, please don't hesitate to contact me.
Bishop's Adviser for Women's Ministry
Revd Estella Last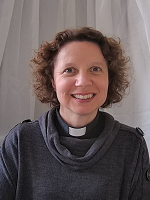 Priest in Charge Bridge Group Parish on the outskirts of Canterbury
I represent the Diocese on the national framework for women's ministry through the organisation known as NADAWM (National Association of Diocesan Advisers in Women's Ministry) and bring back advice and guidance on best practice. At a Diocesan level I sit on the Licensed Ministries Framework and Archbishop's Council and throughout the year aim to hold a small number of networking events for female ministers in the Diocese so that they can share their experiences and get to know one another.
Email Estella or call 01227 206272
Bishop's Adviser for Rural Affairs
Revd Seth Cooper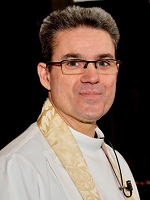 Rector of Walmer and Cornilo (Benefice)
I have been Vicar of Walmer since 2005 and a few years ago I also became Rector of Walmer and Cornilo. Cornilo, being four Christian communities in rural and coastal settings, led me to complete a Germinate Leadership programme and taking a sabbatical to research rural mission. It's been quite a steep learning curve as I'm really a townie (you can take the boy out of London…) but I'm looking forward to learning much more. As well as trying to build on the wonderful work that Revd Chris Hodgkins did as Rural Business Chaplain, my main aim will be to create a team or network of deanery rural 'chaplains' across the diocese to champion rural issues (volunteers please form an orderly queue by the stable door). As my role is voluntary and part time it will be essential to create and maintain such a network to liaise with the many rural groups, associations, shows and activities that we need to and to offer the level of pastoral care that we would want to.
Email Seth or call 01304 366605.
Bishop's Adviser to Gypsy, Traveller and Roma Communities (GTR)
Revd Martin Burrell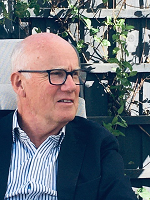 My ordained ministry began in Canterbury Diocese with a curacy at St Mary Bredin, Canterbury and was followed by ten years as vicar of Cranbrook, where my work with the local English Romani community began.
Having written up my experiences in "The Pure in Heart - An Epistle from the Romanies" - 2009, I moved on to lead a parish in Luton. I was appointed Chaplain to the GTR for the Diocese of St Alban's in recognition of my wider ministry with the growing Romanian Roma community in town. In 2015 we launched Luton Roma Trust in response to the desperate needs of the migrant Roma families.
I retired to Canterbury in 2019 and wrote "One New Humanity - Scriptural Reflections on the Luton Roma" - 2020. Now as chair of the Churches Network for Gypsies, Travellers and Roma (CNGTR), I am leading the initiative to train Chaplains to serve these communities in every Diocese in the land. I would love to hear from anyone in our Diocese who is engaging with the Romani communities of Kent, or with those helping the Eastern European Roma build new lives in the UK.
As Bishop Rose's Advisor for Gypsies, Travellers and Roma I am always keen to haer from anyone in the Diocese who is working with these communities. At a national level we are working with both Archbishops to promote our vision to create "Gypsy, Roma, Traveller Friendly Churches" - if you are reading this and would like to know more, do get in touch.
Email Martin or call 07791 536713
Bishop's Adviser in Healing & Wholeness
Revd Lorraine Apps – Huggins
Chaplain to The Living Well, Canterbury Diocesan Centre for Healing & Wholeness.
I work with a core team at The Living Well, with a Board of Trustees supporting our ministry, and with a wider team of volunteers from across the diocese. This sharing in ministry is a real joy!
I am always willing to discuss healing and wholeness ministry with incumbents, with local parishes, and to visit to share the good news of this ministry on Sunday services if requested.
Email Lorraine or call 01304 842847
Bishop's Adviser for Self Supporting Ministry
Revd Fr Kevin Jacobs SCP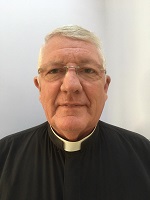 For the last few years I have met with other Bishop's advisors to SSM's from across the country on a regular basis to establish a support/advice network for anyone who is an Ordained Minister but falls outside of stipendiary ministry.
This includes of course, Self-Supporting Ministers working full or part time, and those who are retired but still active in ministry. Minister's in Secular Employment, Chaplains in all areas of ministry who are not employed by, or receive a stipend from, the Church of England, and not forgetting those who are in House for Duty posts who still require another source of income.
Our role as Bishop's Advisors on SSM's should be seen as not only supporting our SSM sisters and brothers, but raising awareness to the unique challenges faced by them, and indeed, their fulltime ministerial colleagues who are required to work with them.
Tel: 07572 690460
Bishop's Adviser for Environment
Vacant
Bishop's Adviser for Disability
Karen Adams
I have been involved with a number of different organisations in Kent and further afield, and access and disability work has always been a passion.

I sit on the Diocesan Disability Advisers Network and meet with colleagues from around the country. We explore how we can better ensure that disability, diversity and inclusion is fully included in the life of each diocese and I have established a working group within our own diocese to look at these issues and embed them within all the work that we do.
If you would like to talk anything through, please email me.