William and Lucy explore Worship at Home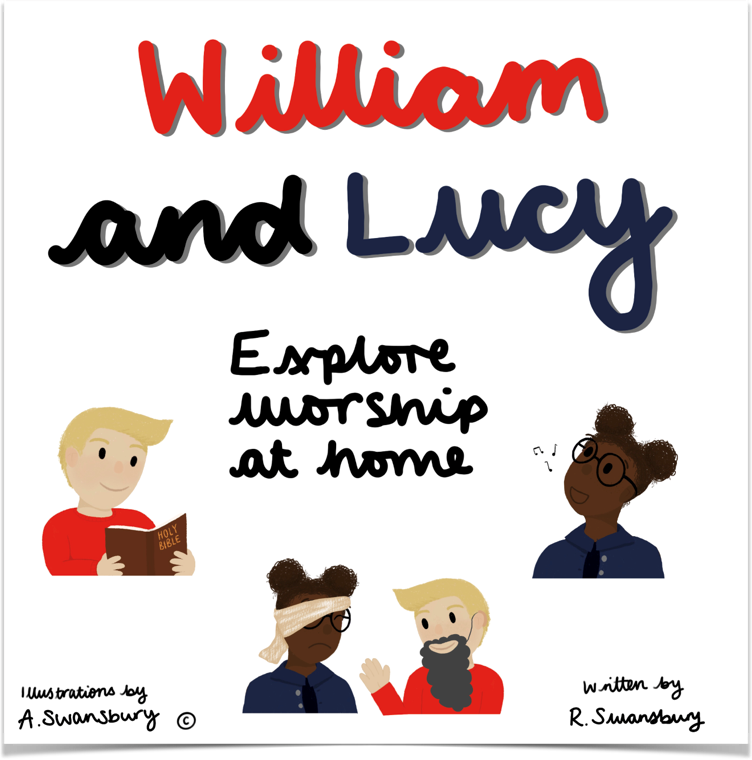 Meet William and Lucy. They are part of a group called 'Leading Lights' who regularly plan and lead worship in their Church of England Primary School. William and Lucy have been helping children understand the pattern of worship across the UK through their first book, William and Lucy lead Collective Worship.
This special edition has been written to support children and their families in continuing with a simple pattern of worship, while schools are not open. (Please click the image to download the book)
William and Lucy tell Bible stories
This book of selected Bible stories from the four Gospels (Matthew, Mark, Luke and John) in the New Testament of the Bible has been written to be used alongside 'William and Lucy explore Worship at Home'.

After each Bible story, there are lots of questions which encourage children (and adults) to wonder – it is well worth giving time and space for this sort of thinking and reflecting in order to enrich pupils' spiritual development as well as their knowledge and understanding of the Bible.
Both of these books have been specially written to support families at home during the Coronavirus quarantine period. (Please click the image to download the book)