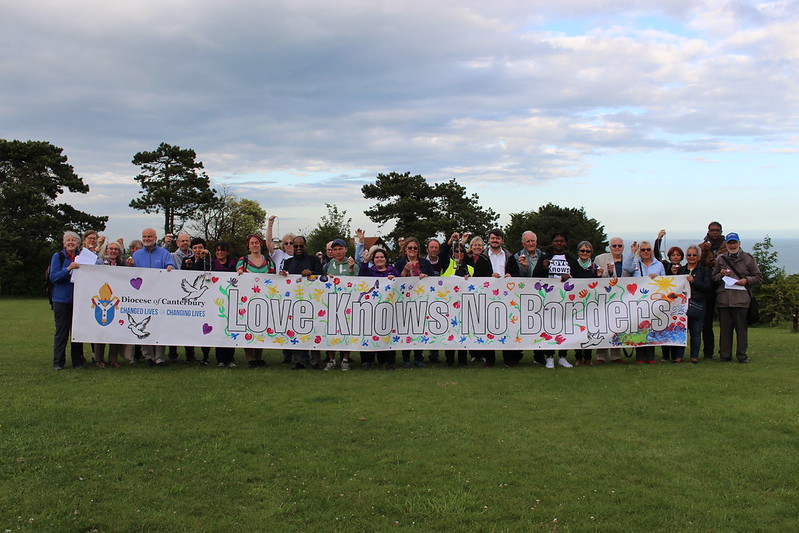 The Communities and Partnerships Team works to express our faith in God through working with community engagement and social justice.
Our portfolio evolves in response to times of crisis and includes migration and refugees, social issues of debt, hunger, homelessness, modern slavery and exploitation, the rehabilitation of ex-offenders and rural justice.
A main focus of our work is around environmental issues and ensuring the church is a key player in meeting government targets.
We re-imagine church and ministry with our pioneering Ignite projects which are attended by many struggling with poverty and addiction. We build partnerships with many non-church organisations across the UK, Europe and as far as Madagascar in order to enrich our communities, share the Gospel and build the kingdom of God.
The Team has a range of expertise, as well as being linked into a wider network of diverse, knowledgeable and passionate people.
Get in touch with us via the email addreses below or call us on 01227 459401.
Revd Dr Jonathan Arnold – Director
Ven Andrew Sewell – Archdeacon of Maidstone and Co-Chair of the C&P board
Jane Ashton – Co-Chair of the C&P board
Karen Adams – Partnerships Development Officer and Bishop's Advisor for Disability Issues
Domenica Pecoraro – Kent Refugee Officer
Calais Refugee Officer (current vacancy)
Val Wallis – Together Kent Chair
Vacant – Diocesan Environment Officer and Chair of the Environment Working Group
Revd Patrick and Debbie Ellisdon – Ignite Project Leaders
Revd Seth Cooper – Bishop's Advisor for Rural Affairs
Revd Carol Smith – Overseas Partnerships Lead
Revd Dr Stephen Laird – Dean of Chaplains, Kent University
David Slater – Chaplain to the Port of Dover (part of Kent Workplace Mission)
David Hartwell – Connecting Canterbury (part of Together Kent)
Matthew Hergest –St. George's Ramsgate Community Meal for the Homeless Project
Martin Burrell – Bishop's Advisor for Traveller, Romani and Gypsy Communities
Revd Jo Richards – Chaplain to the Homeless