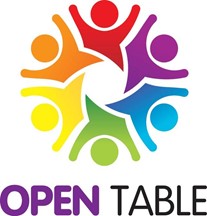 This service is for LGBT+ people, their friends, families and anyone who wants to belong in an accepting, loving community.
When? The second Sunday of each month
Where? St. Peter's Anglican Church, Canterbury
What time? 3pm
At least one of our LGBT+ Chaplains will be at each service and available to talk.
For more information email rev.jennywalpole@gmail.com or LGBT@diocant.org.
To find out more about the Open Table Network, visit: www.opentable.lgbt